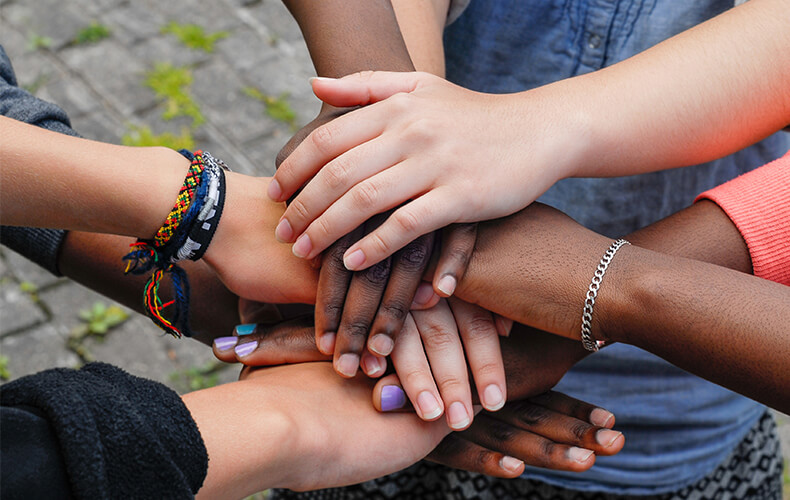 Dear Kinderhaus Community,
Like many others, all of us at Kinderhaus were devastated by the murder of George Floyd and the many other People of Color that have lost their lives to police brutality. We have empathy for the Communities of Color that have suffered many years of discrimination and injustice in America. As I have taken some time to process these losses and follow the progression of the Black Lives Matter Movement, I have also taken the time to learn more about what we can do to support People of Color and organizations that support racial justice. For years, Kinderhaus has strived to educate children in a program that acknowledges, respects, and appreciates the historical and contemporary contributions of diverse cultural groups. We have toys and books to include different cultures and we encourage and accept all walks of life to be a part of our community, but we can do more.
Here are some ways that we would like to show our support and solidarity to the Black Community:
We would like to make a donation to The Conscious Kid which is an organization dedicated to promoting positive racial identity development in America's youth. Their work includes an Anti-Racist Children's Book Education Fund that provides children's books about race to classrooms all across the country. They also provide funding in partnership with Title I schools and other nonprofits, including Rent Relief for Black Families, for which they raised over a quarter of a million dollars in one week!
All of Kinderhaus' staff members will receive professional development training on the subject of anti-bias in the early childhood classroom to improve the presence of diversity and cultural competence in the environment of our program.
Continue to recognize representation and diversity in the children's toys, dolls, books, games, and other materials in the classroom.
Promote inclusivity when marketing and encourage diversity throughout our enrollment process.
Continue to share and accept educational resources within the community on the subject of race and how it relates to children and society.
We send our hearts to those deeply affected by recent events related to racism, and we are here to listen, love, and support you all. We will continue to provide love and acceptance for every child at Kinderhaus and we hope for a brighter future in which every child in the world feels loved and respected for who they are.
Sincerely,
Gracie Platt
Director of Kinderhaus